Making or breaking hemp sales, compliant certificates of analysis are essential. Hemp producers need COAs in hand, ready to share with potential buyers — at the moment they're requested. Who wants to waste valuable time only to find out a current test result isn't available for a desired hemp product? When friends or peers hesitate to share their favorite laboratory for fear of longer waits on future tests, how do you choose the right lab?
1. Verify hemp testing labs' credentials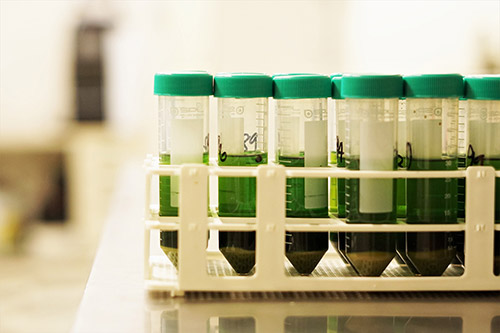 The easiest thing to check is a lab's accreditation by the National Environmental Laboratory Accreditation Program (NELAP). The program's website, https://nelac-institute.org, has a search function for the nearest accredited lab that meets national standards for sound testing practices. "NELAP relies on consensus standards representing the best professional practices in the industry to establish the requirements for this program, which is then implemented by state agencies recognized by TNI as Accreditation Bodies".
In Oregon, where hemp has been booming, the state accreditation program ORELAP is managed by Oregon Health Authority. The agency approves the science behind those serving the hemp industry and the state-regulated, adult-use marijuana industry, affording labs here a vast, early experience in this uncharted territory of science. This listing, however, does not guarantee that any accredited lab will be right for you.
The next point to research is whether or not a lab is licensed by its state to produce compliant tests. In order for tests to be recognized as compliant — not just accurate — by authorities (from cops to Department of Ag regulators), a lab needs to be appropriately licensed within the state it is operating to issue test results for the purposes of doing business. Regardless of a state's laws, hemp cannot legally cross borders without compliant COAs issued by an accredited and licensed facility.
2. Understand services that hemp testing labs offer
Not all labs have equally capable equipment, both in terms of quality and variety. It's not guaranteed that every newly opened lab's testing capabilities will be broad enough to meet the evolving standards or legal requirements for hemp compliance. When testing for potency, most labs use high performance liquid chromatography (HPLC) to measure cannabinoids. But testing for pesticides or terpene content requires liquid chromatography mass spectrometry (LCMS) machines or gas chromatography mass spectrometry (GCMS). This is very expensive equipment, and newly operational labs often outsource a portion of hemp compliance testing while completing the other part themselves — one lab doing potency while the other measures for pesticides, heavy metals or terpene content
It's always a good idea to ask the three W's:
(a) Will the lab outsource any part of the testing?
(b) With which lab(s), if any, do they contract?
(c) When can you expect to get results back?
As labs are almost an afterthought at the outset of any state's green rush, they often are the last piece of the hemp industry puzzle to fall into place as each newly legal state implements programs to move commerce forward. This bottleneck is an important consideration when ramping up to sell a hemp harvest.
3. Weigh hemp testing labs' pricing options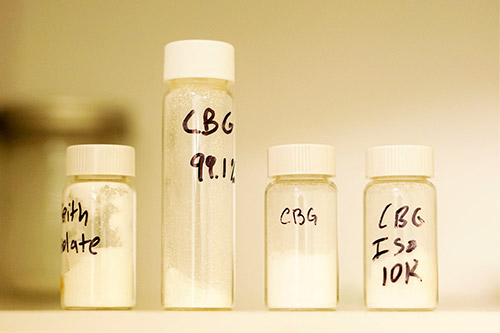 We already acknowledged the flux and unpredictable nature of hemp markets, and testing doesn't have a free pass from this instability. Depending on location (and other less obvious factors), pricing can vary quite a bit as labs find their footing in an uncertain environment. Prices for potency analysis can range from $75 to upward of $150 here in Oregon — for the exact same service. Unpack the details to see if there are options that meet your needs.
Some labs encourage custom plans for bulk or season packages and can come up with an agreement that accommodates the lab and its customers. Often, after an initial pesticide test is done on a harvest batch, compliance requirements only mandate further potency testing for smaller portions of that batch, so some wiggle room may arise. Does the lab offer other services that might be of interest, like microbial impurity tests for mold, or maybe a wide variety of terpene tests applicable to a niche market?
Weighing each lab's options against a full season and individual sales strategies, then discussing those variables with each lab, might reveal pricing that benefits both parties, even if it looks expensive up front or doesn't exist on the menu.
4. Determine if hemp testing lab results are easy to access
Accessibility is arguably one of the biggest headaches in the hemp and cannabis game today. Strict laws abound when it comes to testing — and accurately labeling products destined for sale to consumers with those test results. But what happens when I know the tests are done, and I can't find my damn results? This scenario is surprisingly, and unfortunately, commonplace.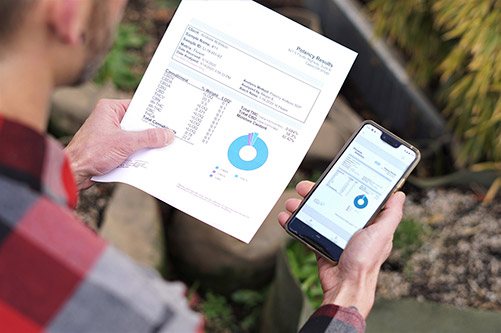 Logging into a password-protected website only to slog through pages of content and shuffle through multiple results of different batches with similar names is not what most hemp farmers want to do with their valuable time. The file in question might be saved as a .PDF, but a prospective client wants a photo of the results sent by text message. But texted pictures have to be .JPG or .PNG format. And texting a picture of your computer screen doesn't exactly meet the criteria. This all-too-common and complicated technology nonsense can lead to sales headaches and potentially making a mistake by attaching the wrong results to the wrong hemp product, which is illegal!
When vetting labs, get very clear answers about how results will be available and in what format. Are those easily shared with clients? Does printing a copy entail logging in every, single time? Can the lab send files directly to its customers? Some labs even use texting systems so compliant COAs can be immediately available and ready to forward — in their original formats — to eager clients.
5. Choose hemp testing labs with quick turnaround
As every day passes, the quality of this perishable agricultural commodity goes down. Thus, if a lab meets all the other standards desired in a testing partner, the most important factor becomes time. Hemp sales that dissolve while a farmer awaits test results is heartbreaking after a season of hard work.
Labs can add unnecessary stress to doing business by holding up hemp sales because of testing bottlenecks. In this unstable market, fast action often is the key. The next seller is calling on the other line with a slightly better price — and test results in hand — ready to whisk away your hopes of paying off those harvest bills. Hemp farmers who know they can get accurate and compliant test results, as soon as possible, stay ahead of the curve and are prepared to make their next moves without hesitation.
As a final reminder, it may take some initial legwork to land the right partner for testing hemp or hemp products before sale. But it's worth it for a farmer's bottom line in the long term. It should be reiterated that labs are not all created equal. This holds true, even when it comes to how the exact same batch of hemp will test.
Lab Director, Kris Ford, of Pinnacle Analytics in Southern Oregon thoroughly researched other labs to see how they were servicing the industry before constructing his business model.
"When it comes to accuracy, every accredited lab should provide results to within 20% of each other, relatively speaking. When it comes to speed, we provide a three-day guarantee rather than a three-day rush fee, and it's why we're located in Rogue Valley rather than Portland."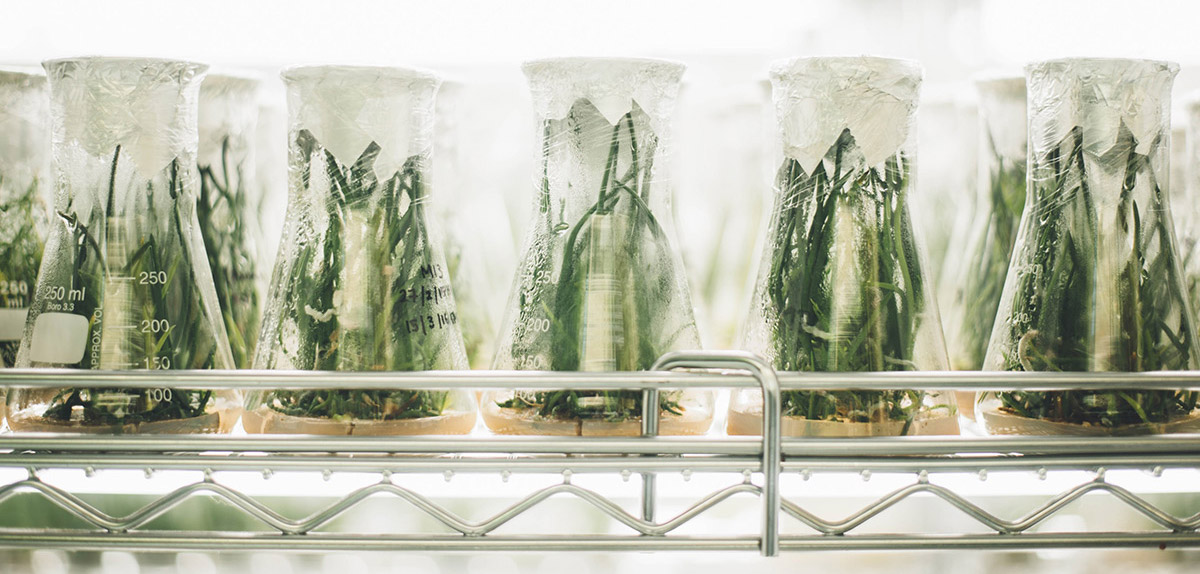 Hemp farmers should be aware there are quantifiable factors, including timeline and final test numbers, that can vary among analytics laboratories. While labs may appear removed from the "competition" of the hemp industry, it pays to research and patronize the lab that works best for you. Like the rest of the hemp community, labs also are learning how to better serve their clients — and their communities — while contributing to a healthy, successful segment of the cannabis economy.
Article images courtesy Pinnacle Analytics.
---
---